💚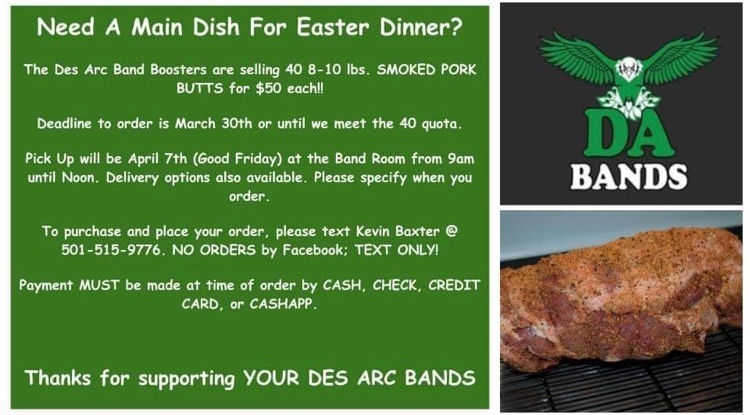 DAHS Baseball & Softball games today are cancelled due to the weather. Will be rescheduled at a later date.

Come check out what our CTE programs have going on, enjoy dinner and bid on some great items in the auction!

Lady Eagles defeat Barton Bears 17-0. Freshman Kaylee McDonald pitched a no-hitter game. Sophomore Kymber Buckner, Senior Harleigh Holloway, and Senior Gabi Berry had a great day at the plate. Freshman Karly Woodall had two RBI's to help lead the Lady Eagles to victory. Way to go Lady Eagles!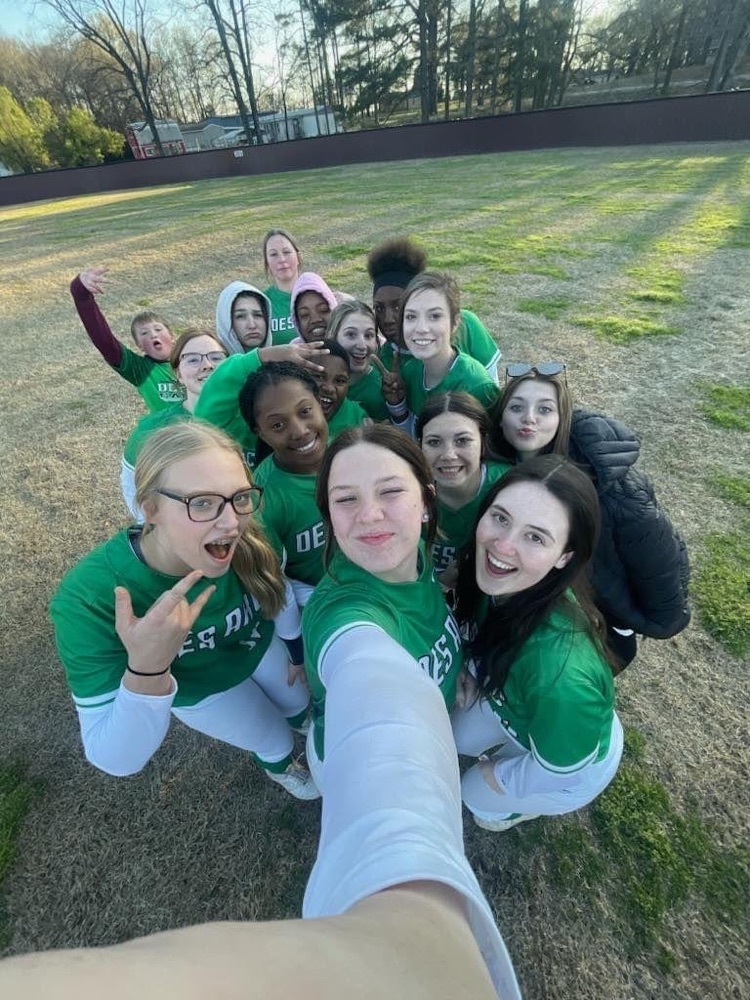 Home run by Kaylee McDonald to put Des Arc softball up 5-3 over Carlisle in the top of the 8th inning!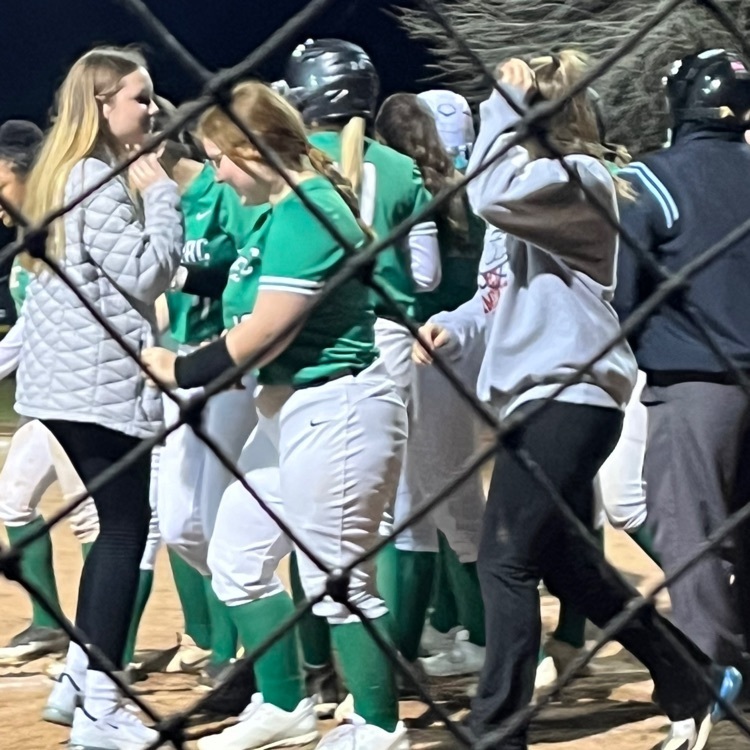 In the top of the 7th, Des Arc Softball and Carlisle are tied 3-3
Des Arc Softball leads Carlisle 3-0 after 4 innings.
Des Arc Softball leads Carlisle 1-0 after two innings.

Bids and BBQ has kicked off in the high school gym lobby and cafeteria. Come out and enjoy a good meal and bid on some great items!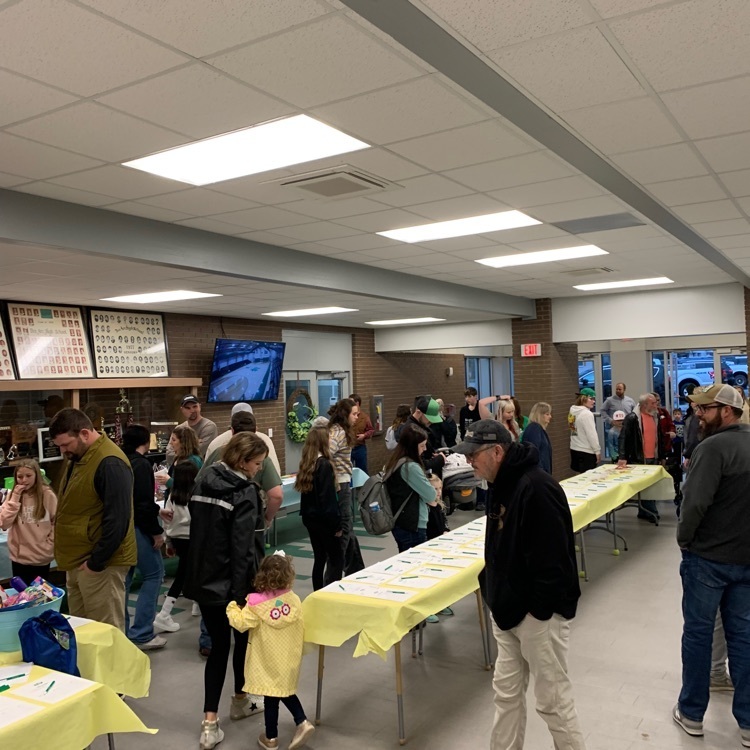 Happy Thursday!! Tonight, the high school will host Bids and BBQ (formerly Family Fun Night)! 💚5:30 pm 💚DAHS Cafeteria 💚No admission fee 💚$10 meal (BBQ, bun, chips, drink and cookies) 💚Silent and live auction See you there!!!

Congratulations to Zoey Taylor for being named the 2023 Henry and Bobbye McDaniels scholarship recipient. Way to go Zoey!!❤️🦅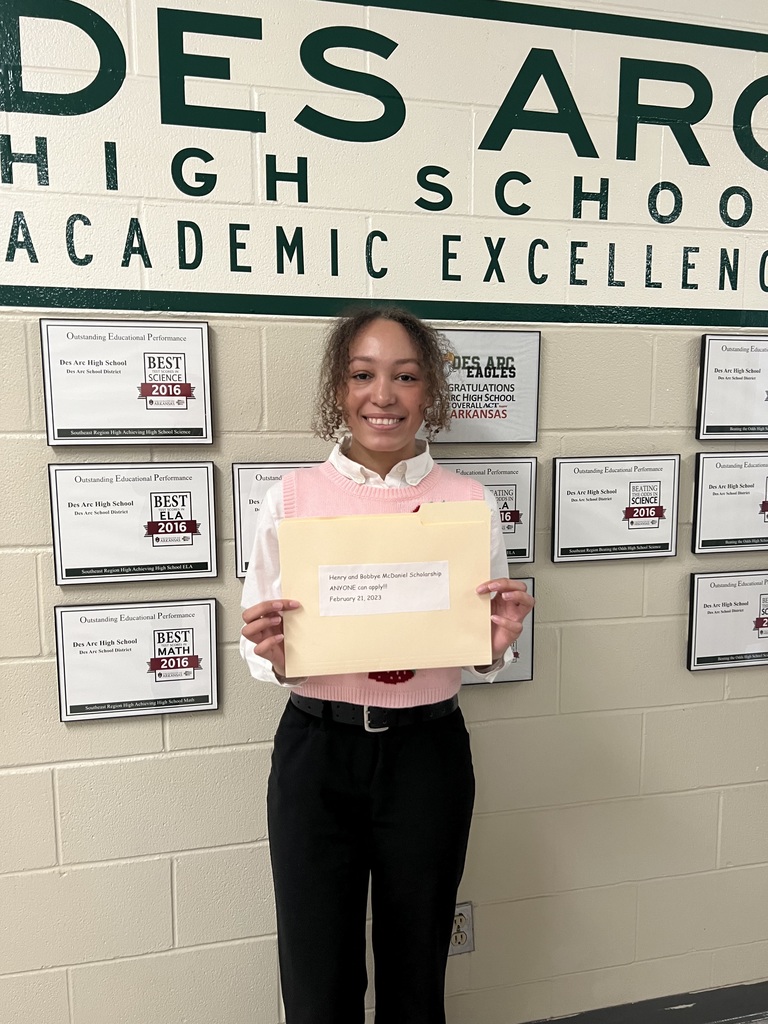 Reminder that there is a mandatory parent meeting tonight at 5:30 in the High School Gym for any student wanting to try out for Junior or Senior High cheer next year. Parents must attend this meeting for their child to be eligible to try out.
Des Arc defeats Bald Knob 17-1 in softball.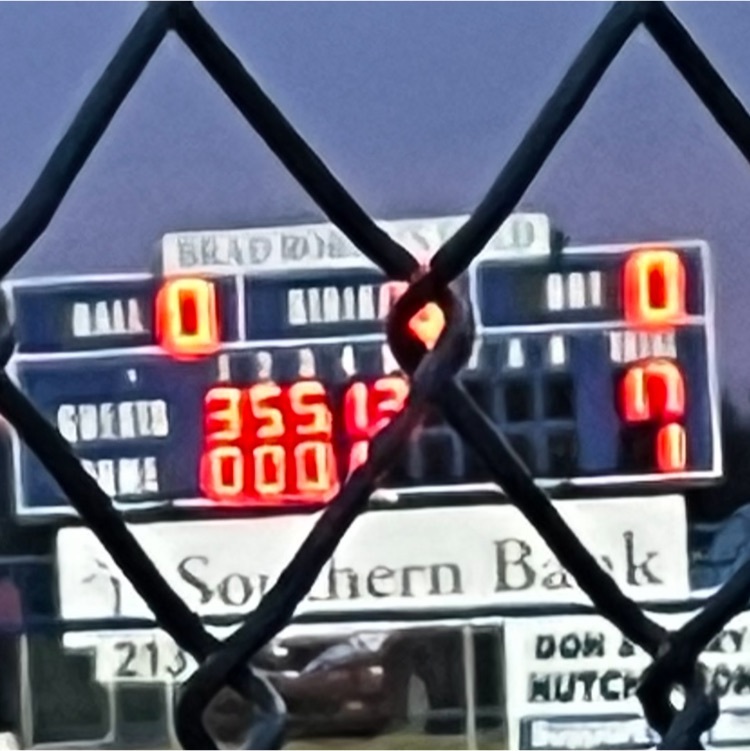 At the bottom of the second inning, Des Arc leads Bald Knob 8-0 in Varsity Softball at Bald Knob.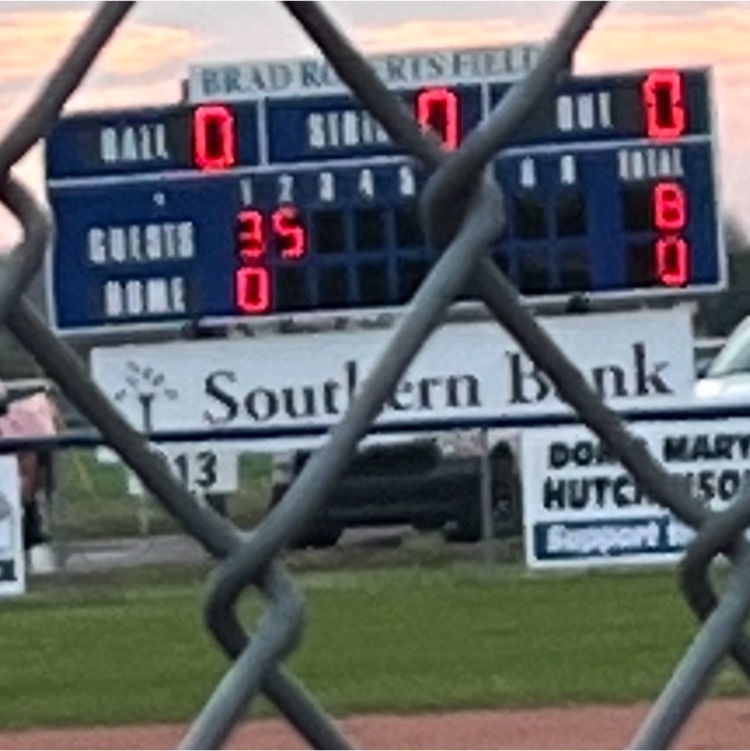 Attention: seniors & parents of seniors...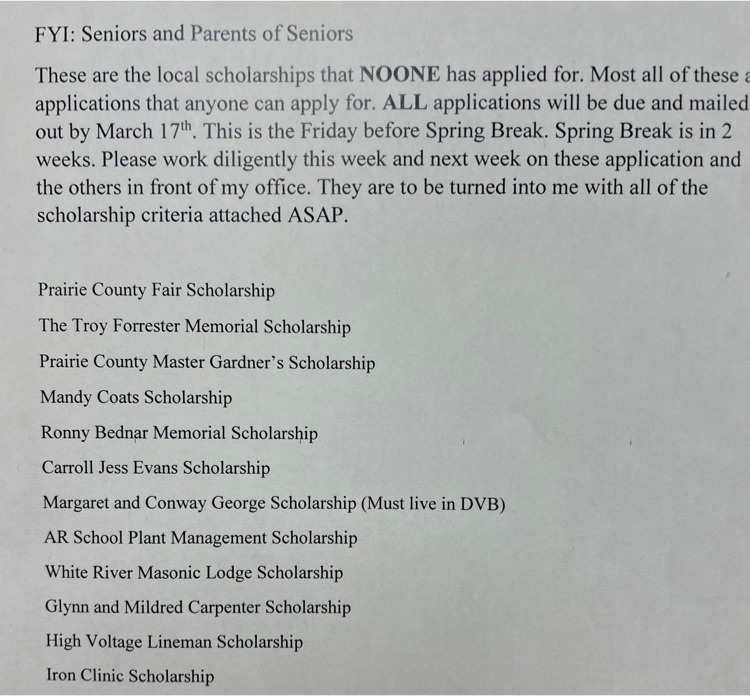 Come out and support our schools!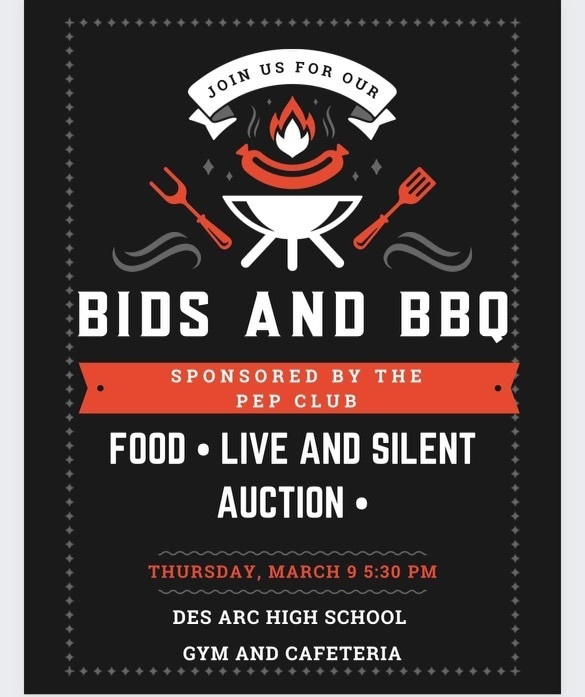 Des Arc Schools will be dismissing early on Friday, March 3rd. Dismissal times will be as follows: Pre-k 11:45 DES 12:00 DHS 12:15

Lady Eagles defeat Horatio 57 - 47 to advance to the second round of the State Tournament. We will play Conway Christian at 1:00 pm Friday. Go Eagles!!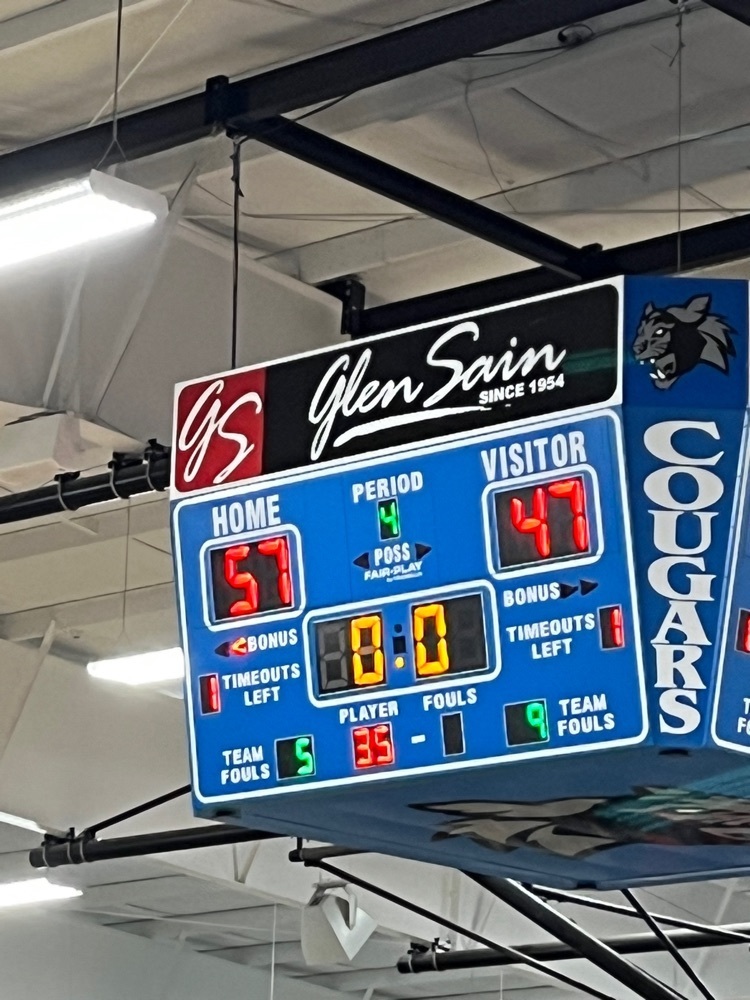 Good luck to the Lady Eagles as they take on Horatio in the State Tournament at Rector High School tonight at 7pm. With the incoming rain, Rector will be adding a shuttle service to the highlighted parking lots.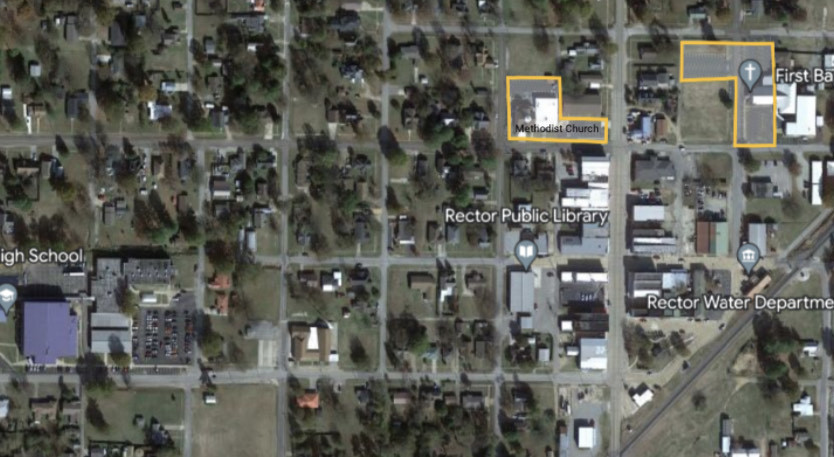 ATTN: 2023 Senior Parents...